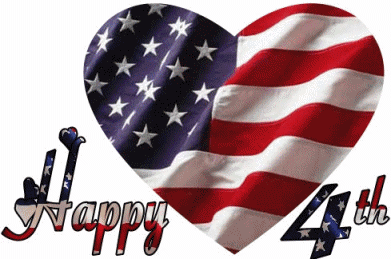 All do have a safe and happy fourth of July celebration doing whatever you and yours choose to do today, and don't forget to take a few minutes out of the fun to remember the men and women scattered around the world, mostly in the God forsaken middle east who are the reason America is a free nation.
The U.S. Armed Forces and their families, who's untold sacrifices make it possible.
And the document they uphold along with our Constitution that made and makes it possible, despite the fact our treasonous politicians stopped being guided by them, we still must until they're replaced and remanded to the scrap heap of history, while we move the country forward.
May God bless those men and women, you all, and America.
When in the Course of human events, it becomes necessary for one people to dissolve the political bands which have connected them with another, and to assume among the Powers of the earth, the separate and equal station to which the Laws of Nature and of Nature's God entitle them, a decent respect to the opinions of mankind requires that they should declare the causes which impel them to the separation.




We hold these truths to be self-evident, that all men are created equal, that they are endowed by their Creator with certain unalienable Rights, that among these are Life, Liberty, and the pursuit of Happiness.

Click to view full size image (537KB)

That to secure these rights, Governments are instituted among Men, deriving their just powers from the consent of the governed.

continued here
---